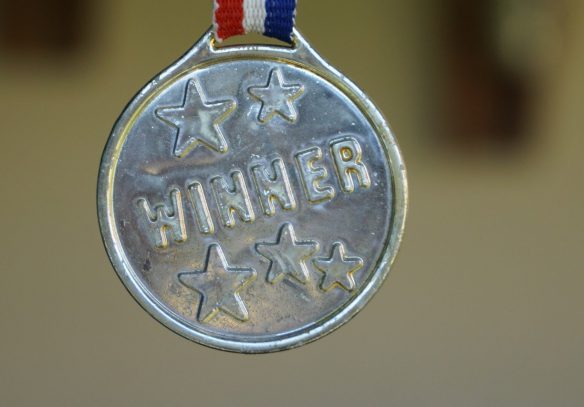 Do you have an award-worthy resume?
I enjoy watching the Winter Olympic Games. With its hopeful anticipation and fulfillment of snowy dreams, I find it a bit magical. I also find that what comes with it is a great sense of teamwork and competition along with a clear common goal in mind: to win the coveted gold medal.
But you don't just wake up one day and enter an Olympic race expecting to be victorious! You have to prepare. And just how Olympians train to reach a certain objective, the same could be said for your job search. You perform specific actions to achieve your desired goal: to get an offer.
One of those actions is to develop an effective resume that demonstrates you are a winning candidate. So, what's keeping yours from getting ahead of the pack? Let's begin at the start line and evaluate your resume training.
Consider the competition
Who are you up against? Your resume must make you stand out. Are you just listing job duties but not what you actually accomplished? Are you providing insight into the value you bring to the table? It should clearly highlight your achievements and showcase your abilities and experience. Level it up and do all you can to make yourself a leading applicant.
Line it up correctly
Does it align with the roles for which you are applying? Refer to the job description for keywords to include on your resume to help identify how your skills and expertise match their requirements. Quantify your details to define your potential through measurable results and put yourself a step ahead of your competitors. And consider tailoring your resume to that specific job before you send it out.
Use the right equipment
Is your resume easy to read? Use bullet points to highlight achievements and break up large blocks of text. Keep paragraphs around 4-5 lines. Use a font no smaller than 10pt and leave enough white space such as 1" margins. Don't include irrelevant information, make it concise and to the point.
Do not repeat the same old routine
Still writing an objective statement? Get rid of it. Instead, include a professional summary and list your top qualifications upfront. Do the words 'references furnished upon request' appear on your resume? Ditch them. Keeping it focused and up to current industry standards will help you succeed.
Practice and prep
Can you successfully speak to everything that is listed on (or missing from) your resume? Before an interview, run through questions you may be asked and rehearse your answers – like expanding on that time you led the team in reaching quarterly goals or the significant gaps in your timeline. The more you practice and prep (saying it out loud is a big help!) the more comfortable and less anxious you will be.
"Every day, someone realizes a dream. I believe dreams help light our darkness and give us the push we need to move across the rink of life." -Kristi Yamaguchi, Olympic Gold Medalist
Consult with your team
Who are your teammates? The people in your network! Ask one of your connections to look over your resume before sending it out. Be sure to choose someone you can trust who will be honest with you. A second opinion and another set of eyes to catch spelling and grammar mistakes is always recommended. And be sure to communicate with your network about your job search, you never know when an opportunity will present itself.
Hire a pro to help
Have you thought about collaborating with an expert? It helps bring your resume to another level. Hiring a Certified Professional Resume Writer (such as one from Inspired Resumes) to work with you and personally customize a targeted one that is specific to your job search is a great idea. Remember, we are all on the same team!
Go for resume gold!

As Kristi Yamaguchi, Olympic gold medalist in figure skating said: "Every day, someone realizes a dream. I believe dreams help light our darkness and give us the push we need to move across the rink of life." And while going after your dreams you should have a plan in place to help you reach your goals.
This is especially true in your job search. You need to do all you can to get ahead of the competition. And developing an effectively written resume that successfully tells your career story puts you forth as the top applicant and brings you closer to achieving rewards.
Make yourself a winning candidate – and aim for resume gold!
---