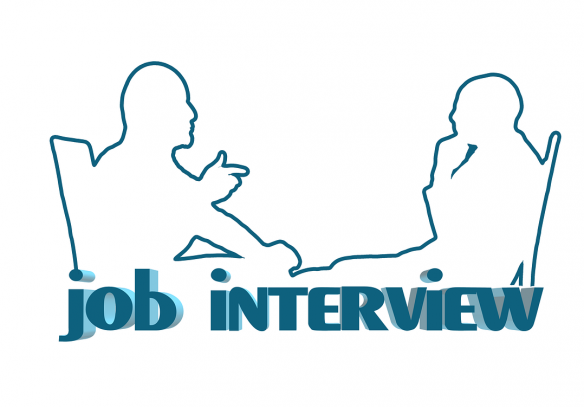 You landed the interview – now what? It's time to land the job!
You could go to the meeting and just "wing it". But if you're serious about getting an offer, this isn't really a good idea.
So, what should you do?
As said by Alexander Graham Bell, "Before anything else, preparation is the key to success." And that really is key. You must prepare.
Gearing up for a job interview gets you in the right mindset. The process isn't necessarily easy! And can make even the most confident person nervous. Prepping ahead of time keeps you composed and offers a better chance of presenting yourself in the best way possible.
"Before anything else, preparation is the key to success." – Alexander Graham Bell
How do you improve your chances of getting a job offer? Follow these tips for a successful interview and help put yourself forward as the ideal candidate for the role.
Review the company's website
Take a look at their social media and blog articles and bring yourself up to speed on details about the business. See if they have a "news" section on their site and read their latest press releases and annual reports. You want to embrace as much knowledge as you can before heading into your meeting.
Check out your contacts
Do you have connections at the organization? Or a contact who knows someone there? Don't be afraid to reach out to them. They might have some inside information or a friend who interviewed there previously and can offer advice. But you won't find out unless you ask.
Check out your interviewer
Perform research on the person (or people) interviewing you. Look into their background on LinkedIn and other online resources. You never know! Maybe you went to the same college and share some connections or will discover something else in common. These are all pertinent details you could reference to get the conversation started and keep it flowing.
Know your resume
You must be able to speak to every single detail on your resume. It won't look good if you're asked to further expand on a project you spearheaded and can't recall the specifics! Or you forgot it was even included on your resume. This is an awkward situation you definitely want to avoid.
Know the role
Like many job seekers you most likely have been applying for numerous positions. And you need to go into the interview with a keen understanding of expectations about this particular one. Make sure you know what the role entails and its requirements. If you're working with a recruiter, have them fill you in on all relevant information.
Get ready to answer questions
Why are you interested in the available role? Why do you want to work at the company? How do your skills and experience match what's needed to succeed? A hiring manager will want to dive further into topics such as your past responsibilities, strengths and weaknesses, and major challenges you handled. And you should be ready to speak confidently about your accomplishments and the value you can bring to the department and company overall.
Wouldn't it be great if every interviewer sent you a list of potential questions ahead of time? If only that were the case! But until that happens (if it ever does) you should prepare for various ones you may get asked. This comprehensive interview questions and answers list from The Muse will steer you in the right direction.
Get ready to ask questions
Prepare at least three good questions of your own to ask the hiring manager. This gives you the chance to interview the company. It's a two-way street! What you ask shows your research skills, how interested you are in the job and that you are engaged in the discussion.  You want to be sure you want to work for them (should you be offered the position, of course). And asking the right questions will help decide if the company matches the goals, vision, and workplace environment you want.
Need help coming up with your own? Indeed put together this informative article which provides valuable tips and insights on different questions you could ask that you should find helpful.
Be at the top of your game
Always be professional and respectful throughout the interview process. This can be shown by dressing appropriately for the industry and role, being on time for the meeting and remembering to turn your ringer off during the discussion. Whether it's a phone interview, video or in-person, avoid as many background distractions as you can to better focus on the conversation. And make sure to obtain contact details from everyone you speak with to enable you to effectively follow up with each of them.
Be yourself and be confident
Preparing for your interview should not be taken lightly. Do your due diligence and get prepped. The key is to showcase the value you bring to the table and demonstrate how you're the best applicant for the position. If you don't confidently tell them about your achievements and why you are a great fit, then who will? But do not make false statements about your skill set or lie about your experience! In the end, this will most likely backfire.
Follow these interview tips to help make a good impression and put yourself forward as the ideal candidate — and improve your chances of getting a job offer!