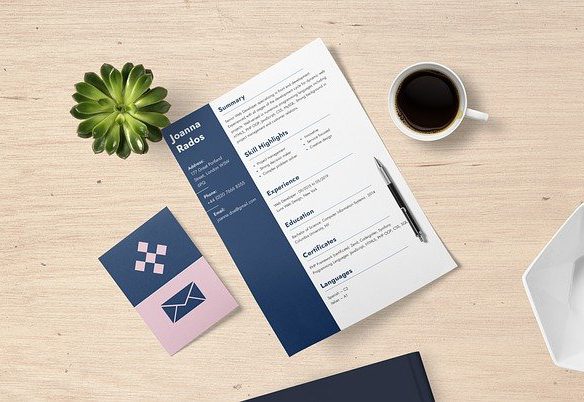 No one likes to make a mistake. Especially when it comes to your resume. But it can happen to the best of us.
If yours has any errors — even if you think it's a minor one — it may do you more harm than good. With mere seconds to impress a hiring manager, your resume must be spot on!
How do you ensure yours is in the right shape for a successful job search? Here are seven common resume mistakes you should avoid making if you want to put yourself forward as an ideal candidate and land a job interview.
1. Your contact info is, well, a little TOO personal
Save your witty email address for friends and family. You may think it's clever, but it won't make a good first impression to a potential employer. A professional-sounding one (such as your first and last name) is better suited for your resume. Steer clear of using numbers, especially your birth date! This could lead to age discrimination. And never use your current work email when job searching.
2. You have a misspelling in your job title (or really anywhere)
It's obvious that typos aren't a good thing, right? But according to research by job search engine Adzuna: "Over 6 in 10 resumes in the U.S. contain at least one spelling mistake." Be sure to not just spell check but also use grammar check so common errors are found (we're looking at you "manger" vs. "manager").
3. You mention your entire personal life in your summary
Details around your marital status, age, and the number of children you have do not belong on your resume. Be professional and relevant! You can dazzle them with your family info after you get the job.
4. You do not supply any quantifiable accomplishments
Showcase your achievements through measurable results, such as how much money you saved the company, how big of a deal you closed, how many proposals you produced, and so on. This gives hiring managers more insight into your potential and the value you bring to the table.
5. You list every single job you have had since you were 15. It shows experience, right?
Wrong. Employers are only concerned with the last 10 years or so of your relevant work history, so keep the focus there. And make it brief and to the point. Save some goodies for your interview!
6. You use the same version to apply for every position
It may seem like a pain to rework your resume for every application. But if you don't target it for the specific roles you are applying for, you may seem overqualified, underqualified, or not a good fit. How do you align it? Review the job description offered for the position and find key skills and phrases that correspond with your experience, then include them on your resume.
7. You lie
In today's world, it's easy for a potential employer to verify your employment history and job title. Embellishing your role isn't wise, nor is it smart to exaggerate how long you worked for a company or details around your responsibilities. In fact, it's not a good idea to misrepresent yourself in any way at any time during your job search.
So, are you guilty of any of the above? The good news is most resume mistakes are spotted easily and don't take a lot of time to correct.
But keep in mind some may go unnoticed especially after you've been looking at it for an extended period. Take the extra step and ask a trusted friend or family member to proofread your resume. Then be sure to make all necessary revisions before sending in your next job application. You will be glad you did!