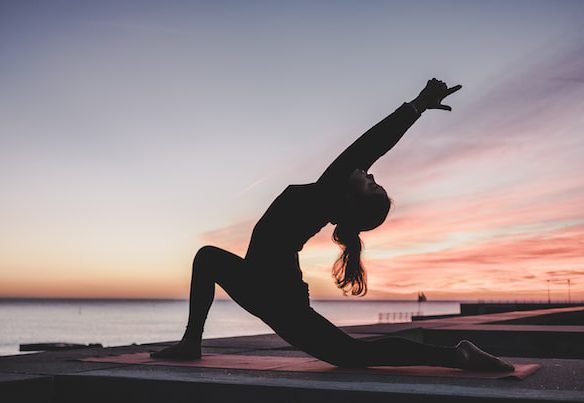 The New Year offers opportunities for fresh beginnings and a determination to make something better. It's a good time for reflection! Especially about your career.
Did you resolve to search for a new job or go for that promotion?
Guess what… you're not alone. This means you need to stand out as the best candidate and outshine the competition, especially when it comes to your resume.
What can you do to get your resume noticed by recruiters and hiring managers?
Run These Drills
Many people make New Year's resolutions to exercise more. So, let's treat it like a trip to the gym!
Here are 7 quick drills to work out your resume and get your job search in shape and on the right track.
Drill #1: Focus it
When you train certain muscles, you're looking to achieve a specific outcome, right? Your resume must be focused in order to reach your current career goals. If your professional summary talks about being a trained chef with excellent cooking skills, and you're applying for roles as an IT consultant, rework those details to center on your capabilities as a candidate for IT jobs.
Drill #2: Make an impact
You want to create an impact when you work out. Do the same with your resume. Saying you saved the company money two years in a row is great! But how much was it? How did you do it? What was the outcome? Quantify your information and include measurable results. This clearly shows hiring managers what you've accomplished. You must include specific achievements to help put you ahead of other applicants.
Drill #3: Tailor it
Just like you tailor your exercises you should customize your resume for every job application. Use the job descriptions to your advantage! Modify your document each time to include specific keywords and phrases that are referenced to demonstrate how your skills and experiences make you the right candidate for the role.
Drill #4: Check for errors
When you're working out you don't want to make mistakes that will hinder your fitness goals. Apply this same idea to your resume. Make sure you review it for any misspellings or grammar errors. It may seem like a minor mistake to you, but if you're not paying attention to details on your resume, is there a possibility you'll overlook important information in a job role? Don't take any chances and make sure you check for typos.
Drill #5: Review your contact details
Can you be called to the front of the gym class? Always include your current contact details on your resume. Add your full name, email, and phone number on the top of each page. It's not necessary to list every phone number you have, one is sufficient. Be sure to use a professional-sounding email address. And never use your work email during a job search.
Drill #6: Evaluate the length
You shouldn't work out all day, every day (unless, of course, that is your job). You keep things to certain lengths for certain results. The same goes for your resume. Depending on your professional level it's recommended to keep it one to two pages.
Drill #7: Allow cool-down time
Put your updated document aside for a short time, and then review it again before sending it out. After you've had a period away from it, you're more likely to catch errors or identify what may need to be strengthened. Better yet, give it to a family member or friend to look over. But make sure they can offer an objective point of view and provide the necessary feedback.
Make It a Routine
You performed the right drills, now what?
It would be great if you could go to the gym once and walk out in the best shape of your life! But unfortunately, that's not the way it works.
So, what do you do? You put together a routine to follow.
Do the same with your resume.
Make sure you regularly review and adjust it to keep consistent with your career goals. This also ensures you are ready to send it out on short notice. You never know when an opportunity will come along!
Now is a great time to give your resume a workout. First, run it through these quick drills to assess its status. Then, make the right changes to specifically align with your current job search. Doing these exercises to freshen up your resume helps to increase your chances of getting noticed – and getting an interview!