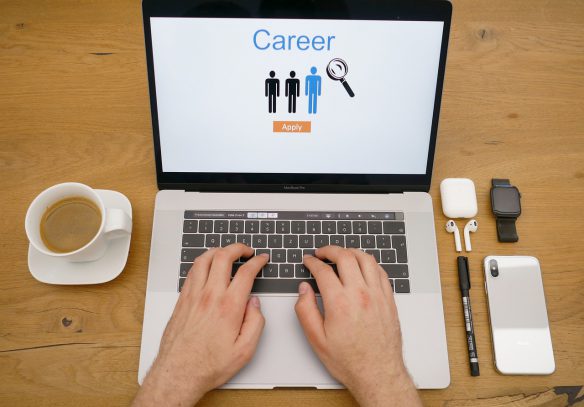 The holidays are here! It's time for gatherings and celebrations and taking time off.
Does that mean the same for your job search?
You may think putting it on hold until January is a good idea. But think again.
Your job hunt should not take a vacation this time of year. Here are five good reasons to keep it going and use the holiday season in your favor.
It's Party Time
Your future boss could be at your client, vendor, or company holiday event, so keep your eyes open for opportunities. Use the gathering to approach a prospective employer that you may not have the chance to speak with on other occasions. But don't be too obvious! And always keep it professional. You also must be careful who you chat with about your search. If word gets out you could jeopardize your current position, which is not something you want to do.
It's Year-End
Many companies have goals of filling open roles before the following year. They're not necessarily only hiring for seasonal jobs, but for permanent ones too. They want a full staff for the New Year and need to get people in place. They are holding interviews now for those roles, so send your resume! It's also quieter this time of year for some companies, and they can use this to concentrate on hiring and onboarding new employees.
It's Time To Reconnect
The holidays are a great time and excuse for getting back in touch with former colleagues, old friends, and family. Reach out for a lunch date or give them a call to catch up. Inform them that you are looking for a new job! You never know, they may have heard of an opportunity that matches your skill set or have a person in mind you can talk to. But you must put yourself out there in order to make things happen.
It's Less Competition
Many job seekers sit back this time of year under the assumption companies are not hiring. Use this to your advantage! Continue your own search to get ahead of those who put theirs on hold. Soon enough those New Year's resolutions will kick in… and the competition grows.
It's Time To Refocus
Review how your job hunt has been evolving. Does your resume need improvement? Is your LinkedIn profile updated? Are they both targeted toward your current search? Making a few small changes can make a big difference.
Of course, you don't want your celebrations to only focus on looking for a new role! But it's a good idea to be open to opportunities. Keep these tips in mind this holiday season – and use them to your advantage for your job search.