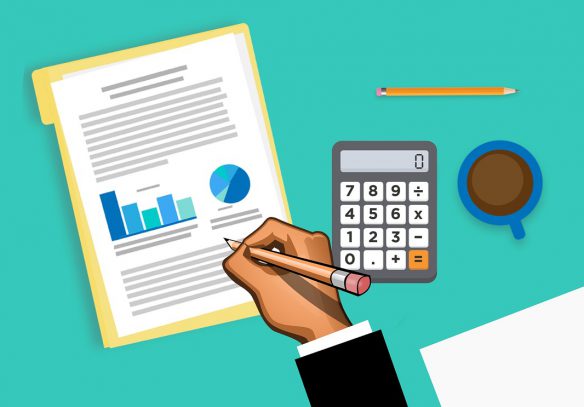 I'm sure you've heard it before. Quantifying your resume will make it more impressive.
What does that mean?
The short answer is when you quantify your accomplishments, you define your potential through measurable results.
OK, so what does THAT mean?
Your past achievements prove your capabilities to a future employer. When you express your success in numbers it provides prospective companies with deeper insight into your significant contributions. Doing so makes more of an impact and offers a better chance of grabbing the attention of recruiters and hiring managers, which increases your chances of getting a job interview.
Here are a few tips you can follow which show how to quantify your resume to help yours stand out.
Include Numbers on Your Resume
Companies want to hire candidates who they believe will contribute positively to their bottom line. So, you need to demonstrate on your resume exactly how you will be a valuable asset to their business. And don't just say WHAT you did, explain HOW you accomplished it.
Highlight your potential by using dollar signs to show what you achieved, such as the amount of money you earned or saved. Make sure you include what you did to get those results.
Check out the following example, which one sounds more impressive to you?
Raised money for art projects.
Raised $1M+ for art programs by identifying and establishing relationships with ideal donors and philanthropic groups.
However, depending on your job role, it may not always be about the money. But you can still include numbers to support your contributions and show off your skills. Say how often you performed a task and demonstrate the scope of your responsibility.
For example, instead of:
Processed payroll for employees.
Say this:
Processed payroll through ADP for 200+ employees on a biweekly basis and produced detailed reports for 5 department managers.
Adding quantified details really demonstrates your value!
Percentages Work, Too
You can also use percentages to your advantage.
Include them to show a valuable amount of increase or decrease for the business as a result of what you accomplished.
Indicate how what you achieved was profitable. Demonstrate how you added to the company's productivity and overall success.
And how you did it.
For instance:
Improved sales by 40% within one year by securing accounts with elite firms such as The ABC Company and The LMN Corporation.
Reduced the company's operating expenses by 10% after streamlining processes and implementing updated software to track sales projections and billing.
A hiring manager looking at these statements gains a better understanding of what you offer as a job candidate.
No Hard Numbers? No Problem!
Measurable results aren't always indicated in dollars and percentages. Don't worry if you can't list exact numbers! A range or a rough estimate works, too.
Include a frequency of events or how you accomplished a task in a shorter time frame than expected. This all shows off the scope of your skills and experience.
For instance:
Managed up to 30 sales associates.
Completed website redesign and development one month ahead of the expected deadline.
Determine What to Include
You don't need to quantify every detail on your resume.
Use the information strategically throughout to create the most impact and tell your career story. How do you determine what to quantify? Consider the following:
How you achieved and/or exceeded certain goals
How many customers or clients have you serviced
The number of contracts you secured
Budgets and the amounts you managed
Quotas or benchmarks that you met
Timelines on completion of projects
Awards or honors you were given
No matter what you include, your information must be accurate and make sense. Never lie about your accomplishments! Or about anything on your resume. This will only hurt you if you do.
Hiring managers seek job candidates who can potentially benefit the company. But they won't know about your value and what you offer unless you tell them.
Don't get overlooked! Quantify your accomplishments on your resume to increase the probability of getting noticed – and help you land a job interview.