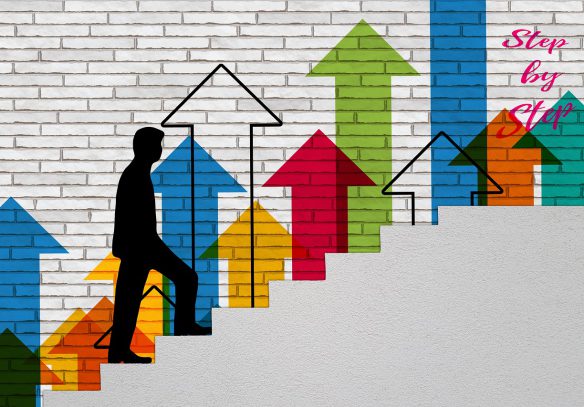 Has it been a couple of years since you've updated your resume? Has it been that long since you've even looked at it?
It's time to level up your game, and give your resume a refresher.
Maybe you're now on the job hunt. Or perhaps you're satisfied in your present position and not actively searching – revising your resume while happy in a role is not something most think about – but it's a great time to do it. Capture responsibilities and accomplishments as you're currently performing them, and you won't have to stress about recalling each of these details in the future…when the time does come to look for a new job.
Consider the following to revitalize your resume – and progress yours to the next level:
Review the bottom: Are you now an Excel whiz? Can you assemble a mean PowerPoint presentation since you've taken on your current role? Have you earned certifications or obtained specific training? Adding skills such as technology knowledge or career development is a great way to begin getting your resume up to speed.
Review the top: Develop a professional profile that highlights significant key accomplishments that align with your present job goals. Don't just list your skills – demonstrate your capabilities! This should be accomplished throughout your resume, but it's imperative to showcase your value right from the start. Ditch the objective statement; saying "Seeking to advance my skills and career at the right company" doesn't show what you offer – but "Driven sales professional who increases number of client accounts each quarter by establishing new relationships through effective closing techniques" offers insight into your customer service and sales abilities.
Shorten long copy: Large blocks of text and run-on sentences can bore the reader and they will likely skim through your details. Keep paragraphs concise, around 4-5 lines – this makes it easier to read. Utilize bullets to break up large sections and to call attention to specifics you want to highlight.
Check your tense: Are all previous experiences and accomplishments in past tense? It's important to demonstrate what you HAVE done vs. what you ARE doing. This also helps demonstrate your career progression.
Condense old info: You don't need complete details of every job you've held; descriptions of older positions can be shortened to a line or two, if it's aligned with the jobs you're applying for. Is the info more than 10 years old, and has nothing to do with your current goals? Leave it off altogether.
Ditch cliché phrases: Get rid of "responsible for…", "accountable for…" – these simply tell what you were supposed to do. Instead, show how you perform your job, and how well you do it. And still have "references available upon request" as your last line? Take it out. It's expected you would offer this if required, don't waste valuable room.
Are you guilty of TMI? You only have seconds to impress a hiring manager – only keep information on what is actually relevant to your current job objectives.
Want to level up your resume even more? Check out: Take it Off! (But Don't Take it ALL Off – A Guide to a Slimmer Resume)
A resume is your marketing tool – use it to sell YOU – and your value, skills, and experience. Highlight and emphasize what's most pertinent and align it with your current career goals. Keeping it up-to-date before you have to enter the stressful world of job searching is a great idea – and should an opportunity come along when you least expect it, you are ready to hand it over. You don't want to miss out! Or if you're dusting it off to begin a new job search – these steps can help get you back in the game.
---