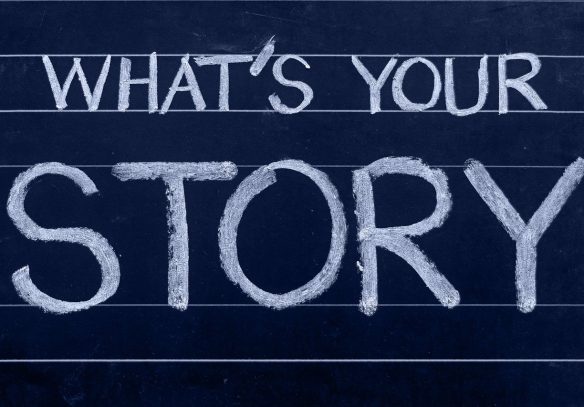 Your resume should convey your career story.
It needs to demonstrate the path of your experience and career goals. Not only should it detail your value to a potential employer, but also what you've done, who you did it for, and how you accomplished it – keeping in mind your job objectives and how they contribute to the position you're applying for.
So, what steps should you take to develop yours?
How to Create Your Story
Write a professional summary that offers hiring managers a peek into how you can succeed in the available role. Include a personal branding statement to set the stage for your story. Talk about your career highlights and how they relate to the specific job and requirements. Include language from the job description to help align it from the start.
Emphasize your strengths and accomplishments within your experience descriptions. Say what you were accountable for and how your responsibilities were carried out. Sell your potential with achievement-based tasks plus quantifiable results of how your efforts benefitted the company. Be precise in showcasing your endeavors.
Be Persuasive with Your Language
Use action words and industry-related keywords to relay your story. Customize your resume and tailor it for each job application. Think about how your skills will fulfill the needs of the employer. Use the job description to incorporate specifics – what do they require? What abilities are they precisely looking for? Adapt your resume to fit the needs of your desired role.
Keep your resume concise. Make it visually presentable and demonstrate your professionalism. Be believable and convincing to establish your desirability. Never lie on your resume. It needs to be free of errors – proofread, and then proofread again. Have others review it for you. Use grammar and spell check and look it over closely to avoid formatting mistakes. Do not include any personal information including marital status, age, race, nationality, religion, or how many kids you have.
When creating your resume, write a rough draft … and then set it aside for a bit. When reviewing it again, this creates a fresh perspective; you may notice details that can be adjusted and improved to tell your career story more effectively.
Hire a Professional
A professional resume writer has industry insights and the experience to successfully market your personal brand and promote your talents. A pro resume writer may also offer assistance in other ways regarding your job search, including LinkedIn profile refining and more!
An effective resume gives hiring managers insight into your experience, skills, and accomplishments. When done right, it provides a story about your career path, and what you're looking to achieve.